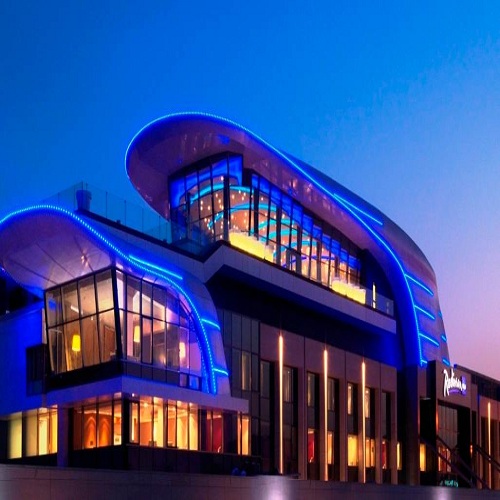 About the Job
Executive Housekeeper should be under the general guidance of the General Manager and manage all operations and employees in Housekeeping and Laundry to obtain the highest quality of cleanliness, and to provide efficient, prompt, courteous, trouble free and proactive service to customers; hence maximize guest satisfaction. 
All work will be in line with the hotel's guidelines and business plan, the departmental business plan, and the Radisson Hotel Group's corporate guidelines as well as Symphony Style Hotel brand and service concepts. 


Approve supervisors schedule of employee in accordance with the occupancy, and adjust staffing as necessary for changes in occupancy
Supervise the daily activities of the housekeeping staff
Monitors the responses on customers comment cards, identifies problem areas and formulates solutions to housekeeping related issues
Together with Housekeeping Supervisors, conducts daily and random inspections of the hotel property, all housekeeping areas and public areas and follows-up where necessary
Over view and be informed that furnishing, facilities and equipment with the housekeeping areas are maintained in the cleanest possible condition, and ensures that repair and maintenance is executed when needed
Approves all repairs to the attention of the Engineering Department
Oversees inventory, purchasing, disbursement, and cost control for linen, uniforms, cleaning supplies, guest rooms and rest rooms supplies, laundry supplies, and housekeeping related machinery and equipment
Overseas all rotational and special cleaning programs as required
Overseas and keeps track of uniform for all employees
Is well updated in all housekeeping procedures to be a resource when needed
Controls and analyses departmental costs on an ongoing basis; takes action to control negative deviation
Analyses own budget, and takes corrective action and follow-up
Assists in the development of the hotel's annual business plan, by providing input regarding housekeeping issues
Supervises and over looks all operations
Overseas and supervises all activities of the supervisors, coordinator and housekeepers
Represent housekeeping department in all Executive Committee meeting and communicates relevant points to the respective staff members
Appoints a department representative to ensure departmental training
Approves leave in accordance to forecast and occupancy
REQUIRED SKILLS
By applying you confirm you have these skills.